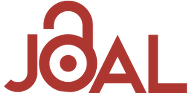 The Journal of Open Access to Law is making its official debut this week. The journal describes itself as "an open-access, peer-reviewed academic journal of international scope. Its purpose is to promote international research on the topic of open access to law."
The inaugural issue features articles discussing "the governance of new models of legal publishing, projects in open access to law, technical challenges and economic opportunities created by open access to law as well as trends and changes suggested by the globalization of access."
For a more detailed description of the journal and its aims head over to Legal Information Institute Director and journal co-editor Tom Bruce's blog B-Screeds.