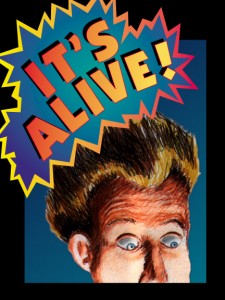 I'm proud to announce the debut of the Journal of Open Access to Law, a multidisciplinary journal that will publish the work that its title suggests:  research related to legal information that is made openly available on the Internet.   Conceived in a series of meetings over the last five years, and put finally into motion at the last two LVI conferences, it has been a long time coming.  But I think you'll see that the wait has been worth it.  We should all give a big round of applause to Pompeu Casanovas and Enrico Francesconi for long and diligent work, and most especially to Ginevra Peruginelli, who has suggested, demanded, coaxed, scolded, edited, negotiated, and otherwise caused the new publication to come into being.   A host of others — visible on the masthead — have served as section editors, reviewers, and (of course) as authors.  A special acknowledgement goes to Jon Bing and to Peter Suber, who have written forewords framing our collective effort.
You can read the new journal at http://joal.law.cornell.edu/ .
As to what we intend:
Two ideas motivate JOAL.  The first is that there should be a place to present work about open access to law that can stand on its own.  Because it is so often imagined as "law-and" research, our work is communicated via the journals of other disciplines, and sometimes its unique flavor has been lost.  Too, open access to law touches and is touched by research on a number of levels:  work in information science that provides practical publishing, organizing, and retrieval techniques; policy research that addresses the "why" of open access to law;  and open access as a new-found agora in which the public is encountering legal information and, as a result, acting in ways that are very poorly understood.  The second idea is that academic research needs, most of all, to find an audience within the community of legal publishers who can make good use of it for practical ends.
I hope you'll like it.
Edited with BlogPad Pro