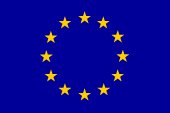 As an associate editor of the Cornell International Law Journal and as an exchange student at the University of Amsterdam, there have been times when I have had to quickly familiarize myself with the substantive law of the European Union.  With very little knowledge of the EU legal system, I relied heavily on law blogs to give me the background necessary to conduct research, cite court cases, and write an intelligible paper on an unfamiliar issue.  Below are a couple of the sites that I have found to be very helpful jumping off points.
One great website, geared toward students, academics, and professors, provides excellent summaries of recent cases: EU Law Blog.  It also gives detailed background information, breaking down some of the more difficult concepts of EU law.  The author cites to relevant case law often, and includes hyperlinks to official versions of the cases, making corroborating the information quick and easy.  The only drawbacks of the website are that there is no information about the author, and occasionally the posts, though informative, sound politically charged.  Additionally, the site is not comprehensive, in that you cannot find any and all European Court of Justice cases.  However, the posts are categorized by subject matter, making searching simple.  Although it is probably not a source to ultimately use as authority, it is a great tool in understanding a complex legal system.
Another website that I found useful is the European Court of Justice Blog.  This website is also not comprehensive, offering only a sampling of court cases, but the search function allows a user to sift quickly through relevant cases.  For example, if you needed to learn more about the "free movement of goods," one of the EU's four freedoms, you can select that subject area under "labels," which generates a list of appropriate cases.  Each case description includes the background, the provisions of EU law at issue, the analysis of the case, and a link to the actual text of the judgment.  Additionally, citations and links throughout make checking work much easier.  A lawyer specializing in European administrative law oversees the postings on the blog, adding to the credibility of the information presented.  Again, while probably not sufficient to use as a citation on its own, the blog provides very helpful information for someone unfamiliar with EU law.
Erin Lein, Cornell Law School 3L student