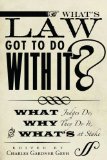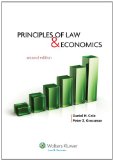 The New Books List for October 1-15 is now available on the Law Library web site. Click here to view the entire list. It includes the new books at the Law Library as well as law-related books all across campus. Here are a couple titles of interest:
Principles of law and economics / Daniel H. Cole, Peter Z. Grossman. — New York : Wolters Kluwer Law & Business/Aspen Publishers, c2011
Special Reserve KF385 .C65x 2011 — Law Library
What's law got to do with it? : what judges do, why they do it, and what's at stake / edited by Charles Gardner Geyh. — Stanford, California : Stanford University Press, 2011
KF8775.A75 W48x 2011 — Law Library
Click here to sign up for semi-monthly RSS feed of the new law books at the Law Library.