As classes end and we begin the exam period, the Law Library has restricted access from April 28 through May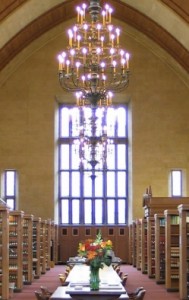 14. During restricted access the Law Library is open to law school affiliates, university faculty, and non-law students conducting legal research.  The Law Library continues to be sensitive to the needs of the university community during exams, and non-law students who need to retrieve books or obtain research assistance are welcome to visit the library for those purposes.
Good luck on exams one and all!