Looking for some lighter reading this summer?  The Law Library's Popular Reading collection is available on reserve at the Circulation Desk.  In addition, the library stacks hold a variety of novels and short stories for those interested in lawyers, courtrooms, and the law.  Here are a few for you to consider: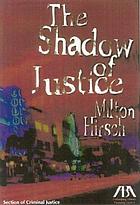 If you want something in the vein of Grisham and Turow, consider Milton Hirsch's The Shadow of Justice. Hirsch, a former prosecutor and current defense attorney, tells the story of a trial for cocaine possession in a Miami courthouse.  The book was the ABA's first venture into the field of mystery publishing.   Another courtroom drama is played out in Alan Dershowitz's first venture into fiction, The Advocate's Devil.  Fast-paced and entertaining, this celebrity trial novel follows a defense lawyer's efforts to acquit a famous and charismatic basketball player on rape charges in the face of his increasing suspicion the basketball star is guilty.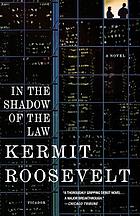 Kermit Roosevelt's In the Shadow of the Law turns from the courtroom to law firm life.  Roosevelt (who left the practice of law to become a law professor) is set in Washington, D.C. biglaw.  While its plot tracks the resolution of two cases – a murder and a chemical plant explosion – the novel also delves into the inner lives of the firm's partners and associates.
The short story collection When Tutt Meets Tutt features Ephraim Tutt, a long-running Saturday Evening Post character invented by Arthur Train.  The title story of this 1927 collection tells the humorous story of a will contest fought by attorneys whose partnership has temporarily broken up.
If you prefer British courtrooms, step back a few decades into the world of Henry Cecil, one of the most amusing novelists about the British legal system.  Typical of Cecil's style is the Roger Thursby trilogy.  In Brothers in Law, Thursby, a newly qualified young barrister, makes his debut in the Old Bailey defending a con artist.  Thursby, now a 12-year veteran of the bar, defends a case of police bribery in Friends at Court.  Finally, ten or so years later, Sober as a Judge advances Thursby to the rank of high court judge.  Also set in British courtrooms, but in the murder mystery genre, is Tragedy at Law by Cyril Hare, in which Mr. Justice Barber – a very nasty judge indeed — travels the circuit in World War II England on his way to being murdered.
Trial and Error: An Oxford Anthology of Legal Stories includes excerpts from novels such Harper Lee's To Kill a Mockingbird and Anthony Trollope's Lady Anna.  Also included are short stories, for example Philip Roth's "Eli, the Fanatic."  Still more legal stories are found in Best Legal Stories and Best Legal Stories 2, both edited by John Welcome.
Finally, if you're interested in pursuing more courtroom fiction, Jon L. Breen's bibliography Novel Verdicts: A Guide to Courtroom Fiction provides descriptions of over 400 novels and short story collections published before 1984.