We're pleased to announce that we're implementing the innovative new LexisNexis Digital Library (http://cornell.law.overdrive.com), which offers some of our more frequently used treatises and practice guides in eBook format.
Law s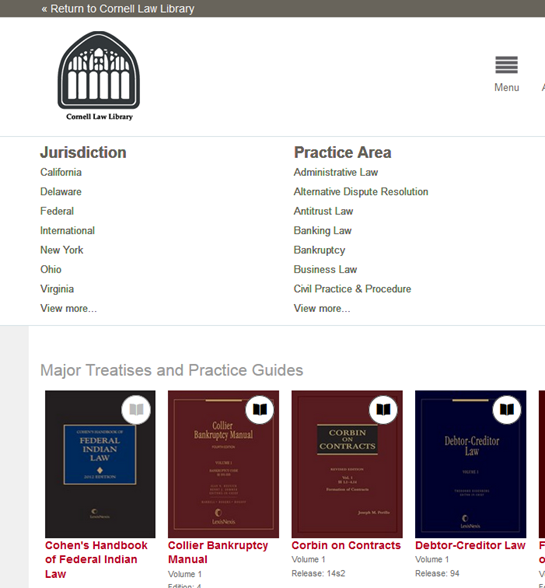 tudents, faculty and staff can check out and return titles via the Digital Library website on your work or home computer (PC or Mac) or using your mobile device. Once an eBook is checked out, internet access is not required to read the eBook, only to access embedded links. You may use the Overdrive Read function to download eBooks directly into your web browser, or you may download titles to your preferred eReader software or device. All the titles available in the Digital Library will also remain available at the Law Library in print.
To sign into the Digital Library, enter your NetID and password. For more information on using the Digital Library, please see the attached information sheet, see our website, or contact Nina Scholtz, Digital Resources Librarian.