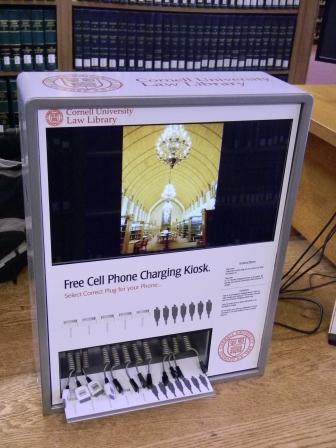 Just arrived in the law library–a free phone-charging kiosk!  Located in the scanner alcove, the kiosk has three kinds of charge cords: mini USB, micro USB, and the Apple 30-pin dock connector.  We expect to have the new Lightning charger for the iPhone 5 soon.  (Note that you do not supply the cord–it is part of the kiosk.)
The best part? The kiosk needs only 15 minutes to give your phone a full charge.
If you have questions about the kiosk, please contact Technology Services Librarian Dan Blackaby.