Today the Law Library is launching two new services for faculty and students.  ScanIt is a free document delivery service through which copies of library materials are delivered electronically within two business days of a request.  For information about how to place a request and for more details regarding the parameters and restrictions of this service, please see our website here.
The Law Library will additionally be offering paging services for materials located in the Law Library stacks.  Faculty and students may request materials from the stacks and have them delivered to the circulation desk by simply locating the item in the library catalog and then clicking the "Request Item" button.  (See below.)  The materials will then be delivered directly to faculty offices. Students may pick up materials at the circulation desk.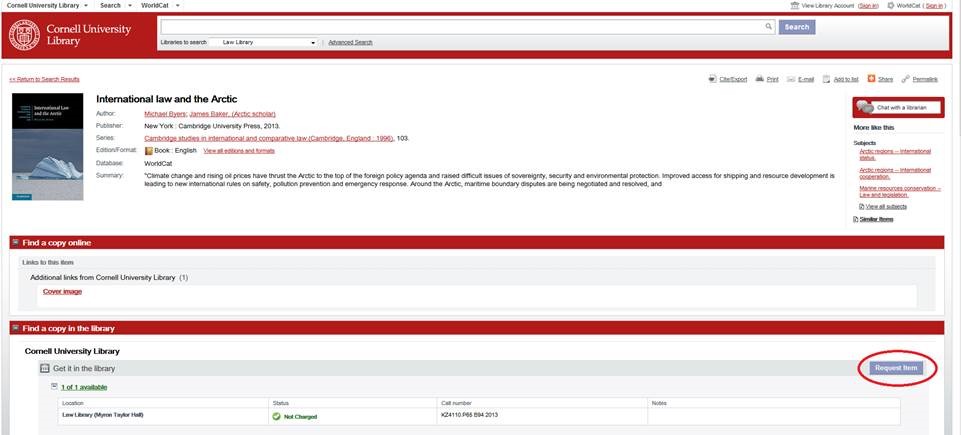 ScanIt and paging services are being offered on a pilot basis. Questions may be directed to Melissa Littlejohn at lawlibscanit@cornell.edu.