New voices in legal information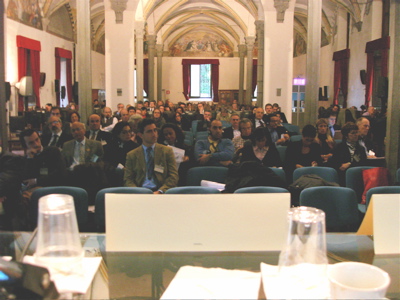 On the 30th and 31st of October 2008, the 9th International Conference on "Law via the Internet"met in Florence, Italy. The Conference was organized by the Institute of Legal Information Theory and Techniques of the Italian National Research Council (ITTIG-CNR), acting as a member of the Legal Information Institutes network (LIIs). About 300 participants, from 39 countries and five continents, attended the conference.   The conference had previously been held in Montreal, Sydney, Paris, and Vanuatu.
The conference was a special event for ITTIG, which is one of the institutions where legal informatics started in Europe, and which has supported free access to law without interruption since its origin. It was a challenge and privilege for ITTIG to host experts from all over the world as they discussed crucial emerging problems related to new technologies and law.
Despite having dedicated special sessions to wine tasting in the nearby hills (!), the Conference mainly focused on digital legal information, analyzing it in the light of the idea of freedom of access to legal information, and discussing the technological progress that is shaping such access. Within this interaction of technological progress and law, free access to information is only the first step — but it is a fundamental one.
Increased use of digital information in the field of law has played an important role in developing methodologies for both data creation and access. Participants at the conference agreed that complete, reliable legal data is essential for access to law, and that free access to law is a fundamental right, enabling citizens to exercise their rights in a conscious and effective way. In this context, the use of new technologies becomes an essential tool of democracy for the citizens of an e-society.
The contributions of legal experts from all over the world reflected this crucial need for free access to law. Conference participants analysed both barriers to free access, and the techniques that might overcome those barriers. Session topics included:
In general, discussions at the conference covered four main points. The first is that official free access to law is not enough. Full free access requires a range of different providers and competitive republishing by third parties, which in turn requires an anti-monopoly policy on the part of the creator of legal information. Each provider will offer different types of services, tailored to various public needs. This means that institutions providing legal data sources have a public duty to offer a copy of their output — their judgments and legislation in the most authoritative form — to anyone who wishes to publish it, whether that publication is for free or for fee.
Second, countries must find a balance between the potential for commercial exploitation of information and the needs of the public. This is particularly relevant to open access to publicly funded research.
The third point concerns effective access to, and re-usability of, legal information. Effective access requires that most governments promote the use of technologies that improve access to law, abandoning past approaches such as technical restrictions on the reuse of legal information. It is important that governments not only allow, but also help others to reproduce and re-use their legal materials, continually removing any impediments to re-publication.
Finally, international cooperation is essential to providing free access to law. One week before the Florence event, the LII community participated in a meeting of experts organised by the Hague Conference on Private International Law's Permanent Bureau;  a meeting entitled "Global Co-operation on the Provision of On-line Legal Information." Among other things, participants discussed how free, on-line resources can contribute to resolving trans-border disputes. At this meeting, a general consensus was reached on the need for countries to preserve their legal materials in order to make them available. The consensus was that governments should:
give access to historical legal material
provide translations in other languages
develop multi-lingual access functionalities
use open standards and metadata for primary materials
All these points were confirmed at the Florence Conference.
The key issue that emerged from the Conference is that the marketplace has changed and we need to find new models to distribute legal information, as well as create equal market opportunities for legal providers. In this context, legal information is considered to be an absolute public good on which everyone should be free to build.
Many speakers at the Conference also tackled multilingualism in the law domain, highlighting the need for semantic tools, such as lexicons and ontologies, that will enhance uniformity of legal language without losing national traditions. The challenge to legal information systems worldwide lies in providing transparent access to the multilingual information contained in distributed archives and, in particular, allowing users express requests in their preferred language and to obtain meaningful results in that language. Cross-language information retrieval (CLIR) systems can greatly contribute to open access to law, facilitating discovery and interpretation of legal information across different languages and legal orders, thus enabling people to share legal knowledge in a world that is becoming more interconnected every day.
From the technical point of view, the Conference underlined the paramount importance of adopting open standards. Improving the quality of access to legal information requires interoperability among legal information systems across national boundaries. A common, open standard used to identify sources of law on the international level is an essential prerequisite for interoperability .
In order to reach this goal, countries need to adopt a unique identifier for legal information materials. Interest groups within several countries have already expressed their intention to adopt a shared solution based on URI (Universal Resource Identifier) techniques. Especially among European Union Member States, the need for a unique identifier, based on open standards and providing advanced modalities of document hyper-linking, has been expressed in several conferences by representatives of the Office for Official Publications of the European Communities (OPOCE).
Similar concerns about promoting interoperability among national and European information systems have been aired by international groups. The Permanent Bureau of the Hague Conference on Private International Law is considering a resolution that would encourage member states to "adopt neutral methods of citation of their legal materials, including methods that are medium-neutral, provider-neutral and internationally consistent." ITTIG is particularly involved in this issue, which is currently running in parellel with the pan-European Metalex/CEN initiative to define standards for sources of European law.
The wide discussions raised during the Conference are collected in a volume of Proceedings published in April 2009 by European Press Academic Publishing – EPAP.
— E. Francesconi ,G. Peruginelli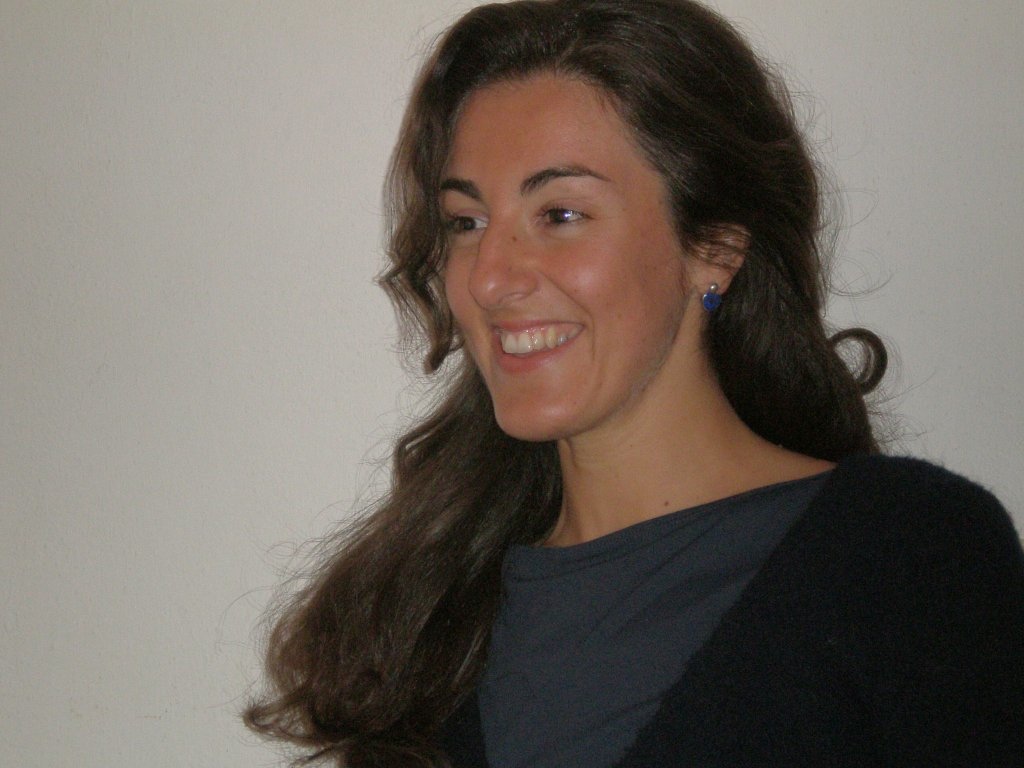 Ginevra Peruginelli
Ginevra has a degree in law from the University of Florence, a MA/MSc Diploma in Information Science awarded by the University of Northumbria, Newcastle, UK and a Ph.D. in Telematics and Information Society from the University of Florence. Currently she is a researcher at the Institute of Legal Theory and Techniques of the Italian National Research Council (ITTIG-CNR). In 2003, she was admitted to Bar of the Court of Florence as a lawyer. She carries out her research activities in various sectors, such as standards to represent data and metadata in the legal environment; law and legal language documentation; and open access for law.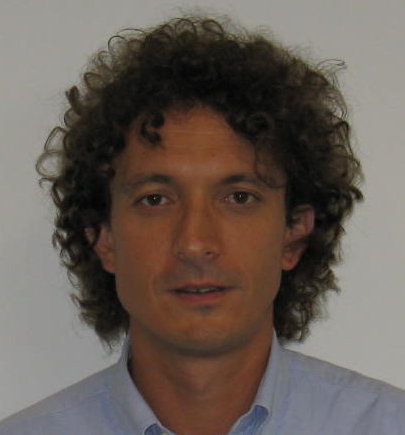 Enrico Francesconi
Enrico is a researcher at ITTIG-CNR. His main activities include knowledge representation and ontology learning, legal standards, artificial intelligence techniques for legal document classification and knowledge extraction. He is a member of the Italian and European working groups establishing XML and URI standards for legislation. He has been involved in various projects within the framework programs of DG Information Society & Media of the European Commission and for the Office for Official Publications of the European Communities.
VoxPopuLII is edited by Judith Pratt