In March, Mike Lissner wrote for this blog about the troubling state of access to case law – noting with dismay that most of the US corpus is not publicly available. While a few states make official cases available, most still do not, and neither does the federal government. At Ravel Law we're building a new legal research platform and, like Mike, we've spent substantial time troubleshooting access to law issues. Here, we will provide some more detail about how official case law is created and share our recommendations for making it more available and usable. We focus in particular on FDsys – the federal judiciary's effort in this space – but the ideas apply broadly.
The Problem
If you ask a typical federal court clerk, such as our friend Rose,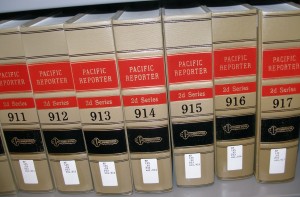 about the provenance of case opinions you will only learn half the story. Rose can tell you that after she and her judge finish an opinion it gets sent to a permanent court staffer. After that the story that Rose knows basically ends. The opinion at this stage is in its "slip" opinion state, and only some time later will Rose see the "official" version – which will have a citation number, copy edits, and perhaps other alterations. Yet, it is only this new "official" version that may be cited in court. For Mike Lissner, for Ravel, and for many others, the crux of the access challenge lies in steps beyond Rose's domain, beyond the individual court's in fact – when a slip becomes an official opinion.
For years the federal government has outsourced the creation of official opinions, relying on Westlaw and Lexis to create and publish them. These publishers are handed slip opinions by court staff, provide some editing, assign citations and release official versions through their systems. As a result, access to case law has been de facto privatized, and restricted.
FDsys
Of late, however, courts are making some strides to change the nature of this system. The federal judiciary's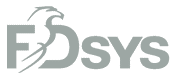 primary effort in this regard is FDsys (and also see the 9th Circuit's recent moves). But FDsys's present course gives reason to worry that its goals have been too narrowly conceived to achieve serious benefit. This discourages the program's natural supporters and endangers its chances of success.
We certainly count ourselves amongst FDsys's strongest supporters, and we applaud the Judicial Conference for its quick work so far. And, as friends of the program, we want to offer feedback about how it might address the substantial skepticism it faces from those in the legal community who want the program to succeed but fear for its ultimate success and usability.
Our understanding is that FDsys's primary goal is to provide free public access to court opinions. Its strategy for doing so (as inexpensively and as seamlessly as possible) seems to be to fully implement the platform at all federal courts before adding more functionality. This last point is especially critical. Because FDsys only offers slip opinions, which can't be cited in court, its current usefulness for legal professionals is quite limited; even if every court used FDsys it would only be of marginal value. As a result, the legal community lacks incentive to lend its full, powerful, support to the effort. This support would be valuable in getting courts to adopt the system and in providing technology that could further reduce costs and help to overcome implementation hurdles.
Setting Achievable Goals
We believe that there are several key goals FDsys can accomplish, and that by doing so it will win meaningful support from the legal community and increase its end value and usage. With loftier goals (some modest, others ambitious), FDsys would truly become a world-class opinion publishing system. The following are the goals we suggest, along with metrics that could be used to assess them.
| | |
| --- | --- |
| Goal |  Metrics |
| 1. Comprehensive Access to Opinions | – Does every federal court release every published and unpublished opinion? |
|   | – Are the electronic records comprehensive in their historic reach? |
| |   |
| 2. Opinions that can be Cited in Court | – Are the official versions of cases provided, not just the slip opinions? |
|   | – And/or, can the version released by FDsys be cited in court? |
| |   |
| 3. Vendor-Neutral Citations | – Are the opinions provided with a vendor-neutral citation (using, e.g., paragraph numbers)? |
| |   |
| 4. Opinions in File Formats that Enable Innovation | – Are opinions provided in both human and machine-readable formats? |
| |   |
| 5. Opinions Marked with Meta-Data | – Is a machine-readable language such as XML used to tag information like case date, title, citation, etc? |
|   | – Is additional markup of information such as sectional breaks, concurrences, etc. provided? |
| |   |
| 6. Bulk Access to Opinions | – Are cases accessible via bulk access methods such as FTP or an API? |
The first three goals are the basic building blocks necessary to achieve meaningful open-access to the law. As Professor Martin of Cornell Law and others have chronicled, the open-access community has converged around these goals in recent years, and several states (such as Oklahoma) have successfully implemented them with very positive results.
Goals 3-6 involve the electronic format and storage medium used, and are steps that would be low-cost enablers of massive innovation. If one intention of the FDsys project is to support the development of new legal technologies, the data should be made accessible in ways that allow efficient computer processing. Word documents and PDFs do not accomplish this. PDFs, for example, are a fine format for archival storage and human reading, but computers don't easily read them and converting PDFs into more usable forms is expensive and imperfect.
In contrast, publishing cases at the outset in a machine-readable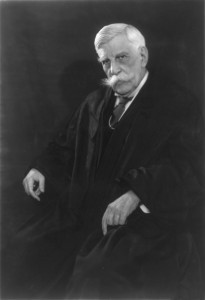 format is easy and comes at virtually no additional cost. It can be done in addition to publishing in PDF. Courts and the GPO already have electronic versions of cases and with a few mouse clicks could store them in a format that would inspire innovation rather than hamper it. The legal technology community stands ready to assist with advice and development work on all of these issues.
We believe that FDsys is a commendable step toward comprehensive public access to law, and toward enabling innovation in the legal space. Left to its current trajectory, however, it is certain to fall short of its potential. With some changes now, the program could be a home run for the entire legal community, ensuring that clerks like Rose can rest assured that the law as interpreted by her judge is accessible to everyone.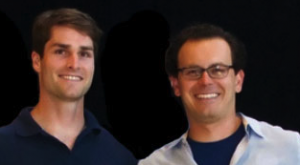 Daniel Lewis and Nik Reed are graduates of Stanford Law School and the co-founders of Ravel Law, a legal search, analytics, and collaboration platform. In 2012, Ravel spun out of a Stanford University Law School, Computer Science Department, and Design School collaborative research effort focused on legal citation networks and information design. The Ravel team includes software engineers and data scientists from Stanford, MIT, and Georgia Tech. You can follow them on Twitter @ravellaw
VoxPopuLII is edited by Judith Pratt. Editors-in-Chief are Stephanie Davidson and Christine Kirchberger, to whom queries should be directed.