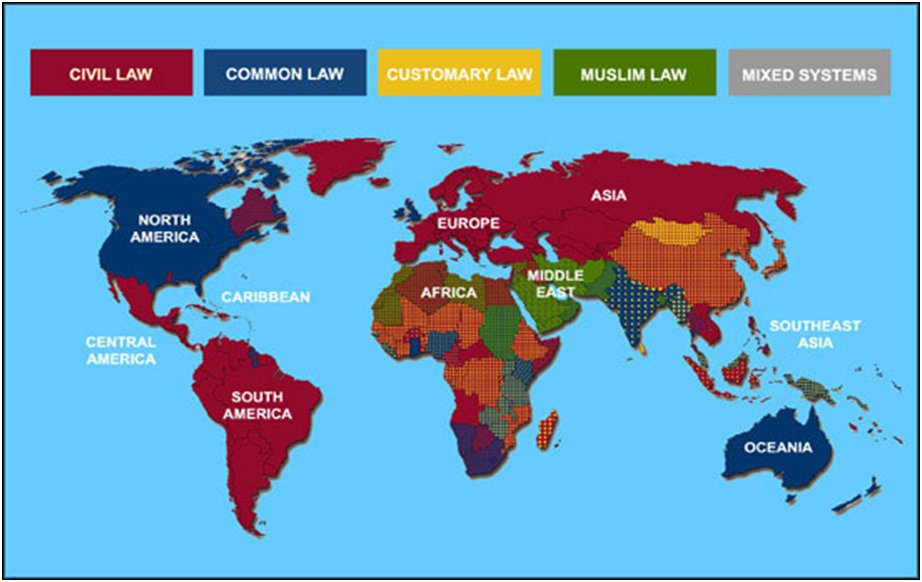 For researching foreign law, the Cornell Law Library F&I Guide is a time saver and sometimes even a life saver!  This Guide and other guides are available under Research Guides on the Law Library home page.  Use the Guide to start your research or for ideas when you get stuck.  All 192 nations of the world are covered, listed by geographic region under "Foreign Law Sites."
Once you select the country you want to research, you will see options for "Cornell Law Library Resources" and "Guides and Other Resources,"  but the four links in the brown box may be all you need (described in detail below):
Foreign Law Guide by Reynolds and Flores is the bible for foreign law research.  It is an online subscription resource available through Cornell Law Library and must be accessed via campus computer or through your Cornell ID.  Foreign Law Guide provides background on the history of each country's legal system and where to find legal resources, both print and online.
Guide to Law Online is a compilation of resources for each country from the Law Library of Congress.  The Guide organizes links under branches of government and links to cases and statutes (among other things), if available.  It is free for everyone.
World Legal Information Institute (WLII) provides online information for countries by topic.  If the information isn't listed, it is most likely not available online. This Web site is free for everyone.
CIA World Factbook is a respected source for general information about individual countries.  It is a good idea to understand the country's government and legal system before plunging into foreign law research.  The Web site is free.
Like most online resources, these four generally do not cover information beyond the early 1990s.  For older cases and laws, you will have to look for print resources (use the F&I Guide to find print resources at Cornell Law Library).  It is often difficult to find case law and legislation in English and the information you seek may not be available.  As a last resort, you could call the embassy, a law library, or a law firm in the country you are researching.
Consider using the F&I Guide as a one stop shop for your research needs.  You are always welcome to come to the Reference Desk in the Reading Room for help.