Legal Information Institute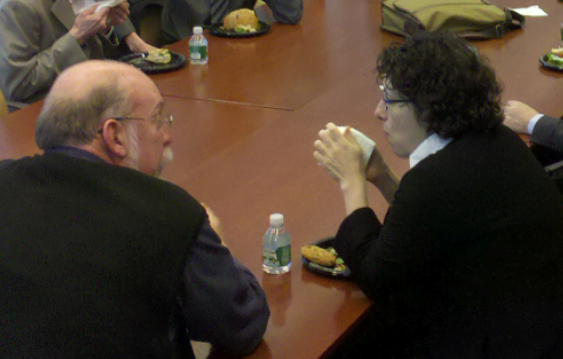 Last Thursday, LII Director Tom Bruce (here conferring with White House Deputy Chief Technology Officer Beth Noveck) attended the latest law.gov workshop, hosted by Stuart Sierra and Tim Wu at Columbia Law School. A wide-ranging discussion brought together representatives from academia, government, and commercial legal publishing. Many issues were discussed, including the proper role of technology standards, methods of inventorying federal law, archival preservation, and creating favorable conditions for high-accuracy crowdsourcing as a means of improving and generating legal content. A very worthwhile day, even as Manhattan was blanketed with a foot of… well, they called it "snow", but "slush" would be closer.
Plans are now proceeding apace for the LII's own law.gov workshop, to be held on 22-23 March in Ithaca.