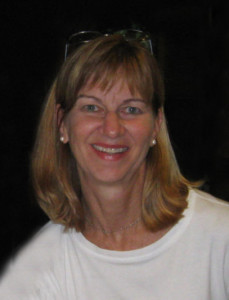 In 2016, NPR and The Marshall Project published an article exposing abuse of inmates in the Special Management Unit inside the Lewisburg Prison. Featured in that article was the Lewisburg Prison Project (LPP), a non-profit organization that provides support for prisoners and fights to ensure that their human and constitutional rights are upheld. The three person staffed organization consists of an outreach coordinator, paralegal and legal assistant Elayne Sobel, who also happens to be a donor to the LII. We were intrigued by Elayne's role and wanted to know more about her.
How did you first get involved with the Lewisburg Prison Project?
I was hired at Lewisburg Prison Project ("LPP") in 2007 as a Legal Assistant and remained until 2010 when I retired due to family illness. I continued as a volunteer until I returned as a paid employee in April 2015
You have been recognized for your exceptional work at the Prison Project in the past. Can you share a little bit about that recognition and any other accomplishments you've had?
In June, 2012, I received the Karl and Isabelle Patten Award.  Isabelle Patten was a founding member of LPP in 1973.  Karl Patten (who just celebrated his 90th birthday) remains a board member of LPP.  The Patten Award reads:
"Awarded to ______ for following in the footsteps of Isabelle and Karl Patten who inspire us all with their lifetime of standing up for oppressed people here and everywhere: Inmates in prison, Citizens denied their civil liberties, The innocent victims of imperial wars, Communities besieged by marauding corporate polluters, Working people tossed away by an indifferent economic order."
What do you find most challenging about your job(s)? Most rewarding?
Most challenging is the amount of letters we receive daily describing the abuse and injustices experienced in the prisons throughout the state and the country.
Most rewarding is the appreciation that prisoners express for any amount of help that LPP can provide.
Volunteering at the LPP isn't your only job. How did your interest in Central Susquehanna Valley Mediation Center (CSVMC) begin and evolve? *CSVMC is now a non-profit mediation center that works closely with local county courts in Pennsylvania generally focused on personal conflicts such as custody, elder care, and consumer disputes.
My husband started CSVMC it in 2010 before he died that year of cancer.  With the help of 4 other volunteer mediators, we became the first board of CSVMC.
What is your current role with CSVMC?
I am currently finishing my last term on the board which ends this year.  Over the past 7 years I  held the positions of secretary, treasurer and president of the board.  I continue as a volunteer mediator.
How and when did you first hear about the LII?
The paralegal that I work with first directed me to LII (although we just refer to it as "Cornell website")  years ago when I came back to volunteer.
How long have you been using the LII as a resource for your work and why do you use us?
I want to say at least the last 5 years, maybe longer.  It's the first site that normally pops up on when I search for a legal code or citation.
You recently made a gift in support of our work. Why did you decide to give?
Because at LPP we use the LII site so often to help inmates who sometime have no other resource to get information.  We are limited in manpower and financial resources, so if we can get information from a reliable source, without cost, to pass on to indigent prisoners, we will do it.
If you were to tell others about the LII and why it's worth supporting, what would you say?
"How much is the information that is obtainable from LII worth to you?"
"I come from an era when legal research meant paging through legal books, so I'm sure that to me, I am appreciative of saving any time on the LII site.  LPP produces legal bulletins for prisoners at little or no cost and we make them available to download at no cost from our website.  And yes, LPP is out there raising money like all nonprofits, but we can't forget about the clients we are here to serve."