Bruce and Frug at Law via the Internet, 2011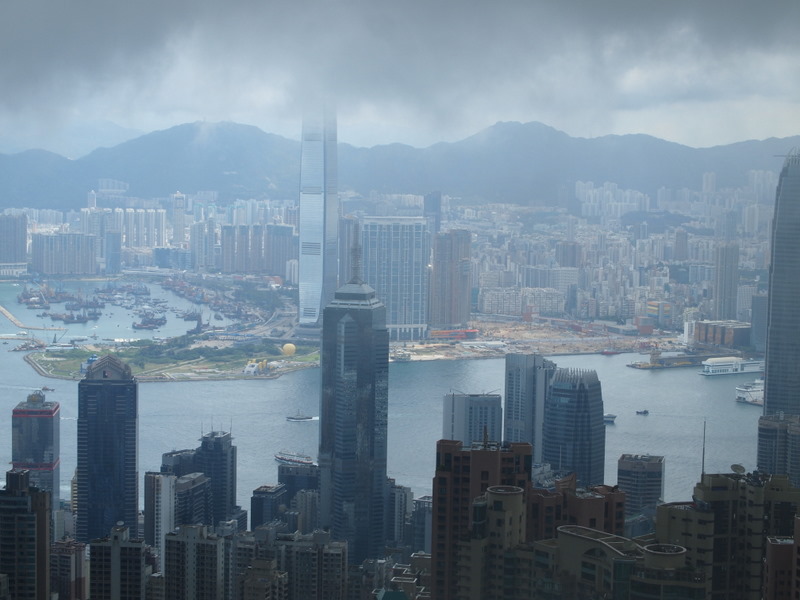 The Law via the Internet conference is the main venue where people involved in open access to primary legal materials meet to talk about what they do.  This year, it's being held in Hong Kong (the picture at the left is the view from Victoria Peak, as it appeared yesterday morning when we went up for a look).
LII Director Tom Bruce and Content Manager Sara Frug are attending on behalf of the LII.  Sara's paper, "Ground-up Law: Open Access, Source Quality, and the CFR" will be presented on Friday (it provides a few intriguing hints about a project we currently have in beta test, and will reveal completely around Labor Day).  The rest of the program is intriguing, and features many past and present LII collaborators and friends; you'll probably recognize many names from their pieces in VoxPopuLII.  Tom will be tweeting as many  of the sessions as possible using the #lvi2011 hashtag.
So far the LII team has survived delayed flights, punishing heat, and the antics of an over-tired two-year-old armed with chopsticks and set loose in a four-table vegetarian restaurant (we recommend the mai fun with mixed vegetables, and are not so sure about the faux ham).  We're sure that the conference will be well worth it, and look forward to reporting on events.