Bruce & LII collaborators named to the Fastcase 50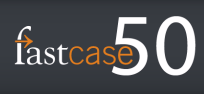 Yesterday, Fastcase announced the recipients of the inaugural "Fastcase 50" award.  In their words:
The Fastcase 50 award recognizes today's smartest, most courageous innovators, techies, visionaries and leaders in the law.Numerous nominations were submitted from industry leaders, peers, and individuals around the world who recommended candidates deserving of this recognition. The 2011 Fastcase 50 winners are individuals who are visionaries, leaders, advocates and innovators in technology, the legal community, and beyond.
LII Director Tom Bruce was among those honored, as were frequent LII collaborators Tim Stanley, Stacy Stern,  Carl Malamud, Erika Wayne, John Joergensen and Sarah Glassmeyer, and VoxPopuLII editor Robert Richards.
We're grateful to Fastcase for recognizing so many in the open-access community.