Frank Wagner Prize Announced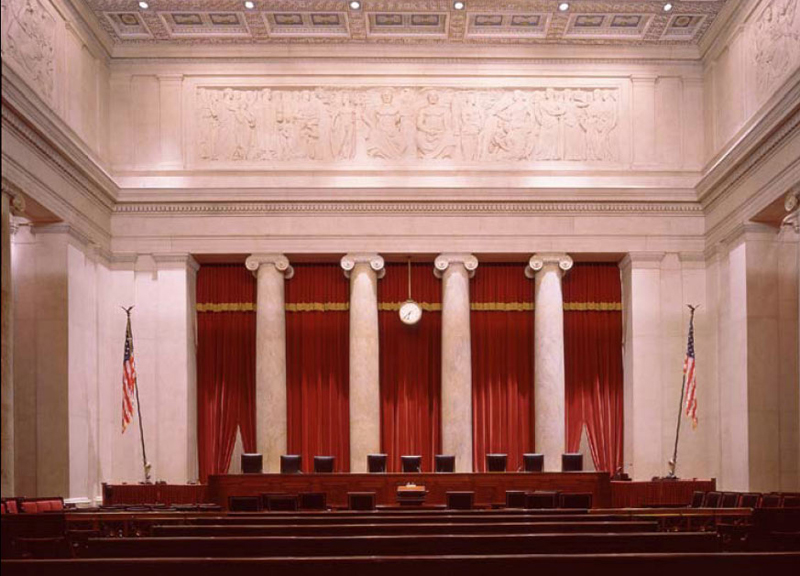 Our Supreme Court Bulletin staff recently wrapped up its work on the 2014 – 2015 docket and celebrated by announcing the winners of the annual Frank Wagner Prize.  The award is funded by an anonymous donor in admiration and recognition of Frank Wagner, the longest-tenured Reporter of Decisions in the history of the United States Supreme Court.  Since his retirement, Frank has graciously donated his time to the LII, mentoring the Bulletin staff and choosing the winners of the prize bearing his name.
Each Bulletin Preview is a collaborative effort of two authors and an editor, and so the entire team shares the Prize (and splits the cash).  Frank selects a winner and a runner-up each year.
First place this year went to the writing team of Michael Duke and Edward Flores, along with editor Jacob Brandler, for their work on King v Burwell–the case challenging the tax credit structure of the Affordable Care Act. Frank praised their work: "Michael and Ed's preview does an extremely fine job of explaining the issues that will affect the decision.  They have written it in a prose style that is succinct, lucid, and easily understood by even those few citizens who are otherwise completely unfamiliar with the subject matter."  He went on to call King v. Burwell "possibly the best preview I've seen during my years with the LII."
Authors Matthew Valenti and Christa Maiorano, along with editor Dan Rosales, earned the runner-up prize for their work on Wellness Int'l Network v. Sharif.   Frank described their work as "a careful and artful job of explaining the myriad bankruptcy issues and sub-issues that will influence the Court's decision."  Noting that this case "will probably not garner the amount of publicity that King will," Frank added that our preview should be "of vital interest to district and bankruptcy courts and the attorneys and litigants who appear in them."
We are lucky to have such wonderful students creating top-shelf analysis for our Bulletin subscribers, and we are especially lucky to have Frank Wagner helping them along the way.  Please take a minute and follow the links to the winning pieces; and, if you aren't already a subscriber, click here to sign up for this free service, which brings straight to your email inbox both a preview of every case and then the Court's decision as soon as it is handed down.