LII Donor Profile: Michael Schneider, Managing Member at Noodle House Studios LLC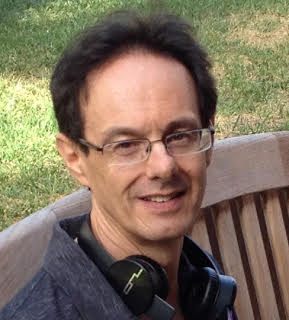 Although we publish legal information and operate from within a law school, people working in non-legal professions comprise most of our online audience (We don't use cookies to track website visitors' behavior, but we can infer some things about audience demographics from traffic chronology and Internet Protocol Network data). Despite the makeup of our audience, the majority of feedback and support we receive comes from those practicing, using or studying law on a frequent, if not daily, basis. We're glad to serve those with legal training, but we also strive to better understand and serve those with no training.
So, when Michael Schneider, an LII donor and the Managing Member at Noodle House Studios LLC, mentioned why he came to our site and supported our work, it caught our attention. As the production company's Managing Member and father to its founder Kurt Hugo Schneider, Michael Schneider is someone from our non-law audience who needs access to online legal information to be successful at work.
After working for years in direct marketing, banking and real estate, Schneider's career took an interesting turn in 2009. His son, Kurt, was creating music videos with a friend from school, Sam Tsui, and had reached some success in his first year of production. Before they embarked upon a skunkworks shoot on a particularly snowy day in Connecticut, Schneider casually mentioned to his son that he really should have liability insurance and operate under a company. As he wondered about his liability in the operation, he decided to help his son pull together the necessary components of a business.
Although his protective instincts prompted his involvement, Schneider says he also based his decision to help Kurt upon basic business principles. "You don't really make decisions, exactly. You just sort of follow the way you are drawn as a result of business opportunity and clients."
That approach panned out for Noodle House Studios, which has since produced hundreds of unique video song covers and original works. Kurt's YouTube channel alone has racked up over 7.5 million subscribers and nearly 2 billion video views. When Kurt moved to the west coast to do more creating, his father stayed home to continue managing all business, legal and operational matters.
Schneider only went full-time with Noodle House around a year ago, when he let his broker license lapse. His prior careers had exposed him to a few intensely regulated legal areas of commerce: The Fair Credit Reporting Act (FCRA), the Fair and Accurate Credit Transactions Act (FACTA), Truth in Lending Act (TILA), and Unfair or Deceptive Acts or Practices (UDAP) in relation to his work in direct marketing; regulation laws associated with his position in Default Services at a bank; and property law, which he absorbed while working in real estate secured lending.
Early in their collaboration, a music company threatened to sue Noodle House. "There is something incredibly motivating about receiving a credible threat of litigation in an area when you really don't understand the first thing about it," says Schneider. With one Google Search he found the LII, and he proceeded to invest "hundreds of hours understanding copyright law as it applies and relates to music and the digital arena." He feels that the only way to understand the basic underlying legal issues in music is to read the statutes and judicial decisions. "You simply have to open up copyright law and read it, and then read the reasoning of court rulings."
Ultimately, the threat was resolved, but Schneider's research on our website gave him a pretty strong background in legal issues affecting music, and he still references the LII on a regular basis. "Music is an intensely hard area, in terms of the legal issues. And it's an area that has so many complications that are specific to music."
With new media in YouTube, he says, things get even more complicated because of three complex assets: "Composition, which is part of the song recording, which is part of the video. Each asset has separate rights. In order to manage a music business which has audio/visual content and is being distributed digitally, you must understand the underlying issues."
Amid that complexity, Schneider praises YouTube's Content ID system for giving creators "a pretty sound basis for managing their assets and managing their copyrights." And he has praise for the LII, too: "Just as YouTube allows a creator to disintermediate more traditional companies such as labels, sites such as yours allow a business to disintermediate other more traditional players such as consultants."
Early on, Schneider's ignorance led to a potential legal conflict. Since accessing legal information at our site, his improved knowledge of underlying legal issues has allowed Noodle House Studios to form good relationships with major companies like Sony, Universal, Warner, Disney, Nickelodeon in the last 3 years. It also has allowed them to maintain a "pretty lean operation" by managing its own assets.
When asked what to expect next from Noodle House, Schneider says "the plan is to keep doing what we're doing, only do more of it and do it better and with more exposure. I started this because I wanted to protect my son. Now it's about running a successful business."