LII Staff Profile: Kimball Bighorse, Web Developer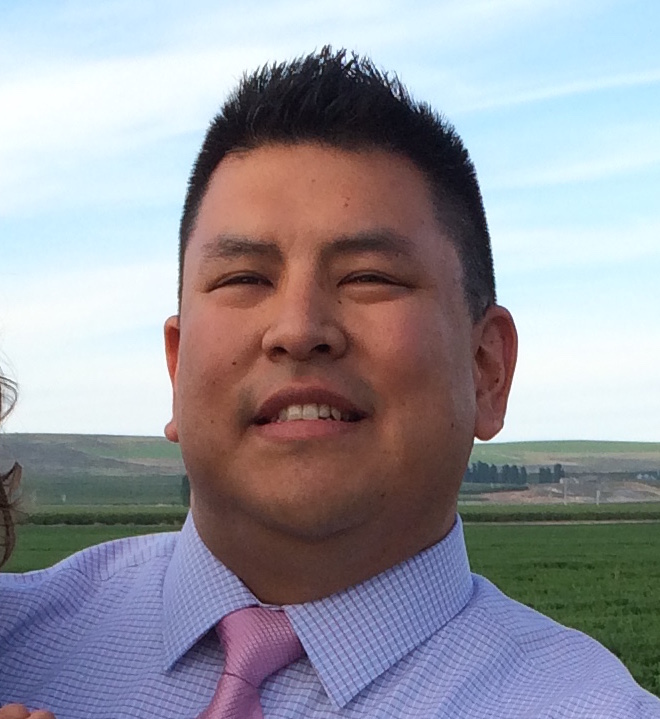 Kimball Bighorse chose Stanford University because its well-known Native American program draws students from many tribes.
However, he didn't study Native Americans; he studied Symbolic Systems. That includes, he explained, "philosophic questions, natural language, and cognitive psychology." And computers. Bighorse is now a web developer for the LII.
But his Native roots remain strong. His father is Navajo, his mother Cayuga, and he's the oldest of four children. Bighorse and his siblings grew up in Utah, Santa Cruz California, and Albuquerque. His mother taught elementary school; his father taught high school—including computer classes.
"Our mother always told us where we were from, so it's always been our aspiration to return here," Bighorse said. That's because many Native tribes are matrilineal. "Here" is the area surrounding Cayuga Lake, which once belonged to the Cayuga tribe, part of the Haudenosaunee (Iroquois) Confederacy. Two of his siblings also live in the area. His brother works for a Cayuga Nation enterprise, and one sister lives in Seneca Falls. (His oldest sister lives in Hawaii.)
Not only is Ithaca the center of his Native roots; it feels comfortable in other ways. "Being here reminds me of Berkeley. It's a mini-Berkeley."
"I'm here because I want to be here," Bighorse added. "It's a critical time for the tribe. It's the first time we've needed to govern ourselves; there was always some other government. I'm a crazy activist," he adds calmly. Bighorse played football in high school and still looks the part—which is not that of a crazy activist.
He did, however make a trip to Standing Rock, the weekend of December 3rd and 4th. "When we got out there, things were getting heated," he said. "The camp was pretty well organized. There were a lot of different interests there, environmental activists, tribal people. The veterans were just coming in. At sundown we went up on Facebook Hill, where you could see everything; the security lights, the campfires." ("Facebook Hill" is where the media camp was, because there's no phone service down below.) Bighorse was there when the Army Corps of Engineers announced that they would not approve an easement to allow the proposed Dakota Access Pipeline to cross under Lake Oahe. "We were all celebrating. It was a great moment."
Before moving back to Cayuga territory, Bighorse worked for several Silicon-Valley startups. "My first job was for a company that recruited for hedge fund and private equity jobs. We built and maintained a technology platform to track candidates' applications by skill set, all the way through the interview and hiring process. I did everything, including fixing problems in the middle of the night. It was a great introduction to Internet work."
The founder of a competitor startup left to create an e-commerce company, and Bighorse joined him. "He built an audience, I built the tech. I didn't get paid; I was part-owner of the company. We worked out of my co-founder's bedroom. Building something from scratch was a great experience."
Then Bighorse got married, and he said, "I needed a more stable lifestyle." He also wanted to move back to his Cayuga Nation roots. His wife, a nurse from the state of Washington, takes care of what he calls his "two-and-a-half children:" a three-year-old girl, a two-year-old boy, and a new one expected in April. "I try and give her a break whenever I can," he said.
Once his family was settled in Ithaca, he worked for a travel startup. "We had developers in Thailand, San Francisco, Washington D.C., and the Ukraine, all in different time zones. We had a lot of meetings at 11 p.m." But as a father, such long hours were difficult.
Last year, he joined the LII. "If you're doing Internet work anywhere in this area, the LII has industrial strength traffic," he said. "It dwarfs all other Cornell Internet traffic." Unlike his startup experience, he explained, the LII has a "legacy system." That means the technical underpinning has been around for some time. After all, the LII was a startup back in 1992.
Because the LII does a lot with a small staff, his startup experience is helpful. "I'm used to limited resources and time, and having to prioritize," Bighorse said. We discuss the iterative process that both writers and software engineers use. "Coding is writing," Bighorse said. "I think of it as literature. You create a strong architecture, then you get it to work, then you do new and better iterations."
The LII, and the Law School, offer other opportunities for Bighorse. Last fall, John Dossett, the General Counsel to the National Congress of American Indians (NCAI), was in residence at Cornell Law School. "He visited us in our office," said Bighorse. "Then he gave a talk. I had lunch with him afterwards. It was great to hear from him about the law in general, and what his needs are."
Bighorse enjoys his work with the LII. "It's fun to re-invent something that's been around. In a startup, you build from scratch, but there's no one to use it. But tons of people use the LII," said Bighorse. "My task is to reinvent it and make it better. When it started, it was the only way to read law online, but that's no longer true. What problems aren't we solving? What can the LII do to meet users' needs? That's the charge I see myself playing a role in."