LII Donor Profile: Daniel Dwyer, Corporate Counsel for the Southeastern Pennsylvania Transportation Authority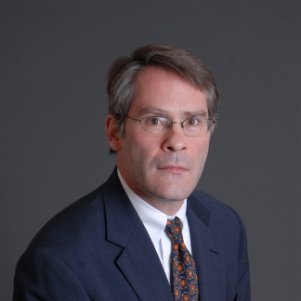 Dan Dwyer is a senior attorney with 17 years of experience, currently serving as the in-house lawyer for Southeastern Pennsylvania Transportation Authority (SEPTA).  He is another great example of a donor who contributes to our work for the good of others–a large part of his job is to provide legal advice to people making decisions that affect how commuters get to work every day. We were intrigued by Mr. Dwyer's role and wanted to learn more.
Can you describe your occupation and what a typical day is like for you at Southeastern Pennsylvania Transportation Authority (SEPTA)?
I am a corporate and real estate attorney for the fifth largest transportation authority in the United States.  Although we work in all mass transit modalities except ferries, most of my work is focused on commuter rail. There are all manner of agreements, be they ground leases, equipment leases, licenses, development agreements, construction contracts and services contracts, letters of intent and memorandums of understanding that must be agreed upon with other railroads, developers, adjacent property owners and services providers. I also do a fair amount of state and federal legislative and regulatory analysis with an eye to giving my clients very succinct advice about what they can and can't do.
Since you have experience in both, what would you say are some differences between working at a firm and working as an in-house attorney?
In a law firm, the lawyers is a revenue center whose primary job is to do legal work and her legal work product is the end goal. An in-house is a cost center and part of a bigger organization whose goals must be achieved. I tell the younger lawyers that they must balance three roles. The first is an attorney with all the professional and ethical obligations that entails. The second is an employee of an engineering organization who must function as a part of engineering project teams. The third role is that of a public servant. This is a broader set of obligations than those that I faced in private practice.
What do you find most challenging about your job? Most rewarding?
The most challenging aspect of my job is the aspect that is also most rewarding. I have to get-up every morning and do everything I can as a lawyer to help keep the trains running. There is no better feeling than looking at the trains during a service crisis and knowing what I did to assure that there was service. I ride to work in the morning and see people riding in cars that I leased over lines and through signals whose maintenance contracts I negotiated. It is challenging to keep everything moving but worth it.    
Thanks for your recent gift to the LII. In what ways has the LII been helpful to you in your work?
Commuter rail has been heavily regulated and legislated over the last 40 years. Sometimes it is not enough to know what the current legislation requires. You need to know how we got here and why things were done differently 10 or 20 or 30 or 50 years ago. Railroads are all about history and LII helps me access the legislative history that I need.     
How did you first come across our site?
I was directed to it by my dear friend and brother-in-law, John Joergensen, of Rutgers Law Library.
You mentioned that John Joergensen, our friend at Rutgers Law School, convinced you to support the LII. What did he say that inspired you to give?
He said two things. The first was to stop being a free-riding deadbeat. He also told me that, although information – particularly legal information – should flow freely, there is a cost to that flow.  If you don't pay that cost, it won't be available. It is the old "problem of the commons."  If everyone shares a benefit, but can free ride on its upkeep, you eventually lose the benefit.
When visiting our site, do you always find what you need? If not, do you have suggestions for how we might improve access to certain parts of the law?
It is a great site. I wouldn't presume to tell you your business.
If you were to tell others about the LII and why it's worth supporting, what would you say?
The law should be readily available to everyone because if ignorance of the law is never an excuse than knowledge of the law is a necessity. In an internet-driven society, the access to the law must be on the internet and not behind a pay-wall for most people. LII takes the law from behind that pay wall.
What is one interesting fact about yourself?
I read about the history and development of administrative law for fun. The administrative state is a big part of our everyday lives  and to know what to do with it next, we have to know what we have been trying to do with it all along. I have little time for the highfalutin big idea political discussions we so often hear.  I want to think and talk about using law to fix big problems in, perhaps, little ways. My friends are getting sick of talking to me because of this.