Regulatory Revision on a Summer Day in February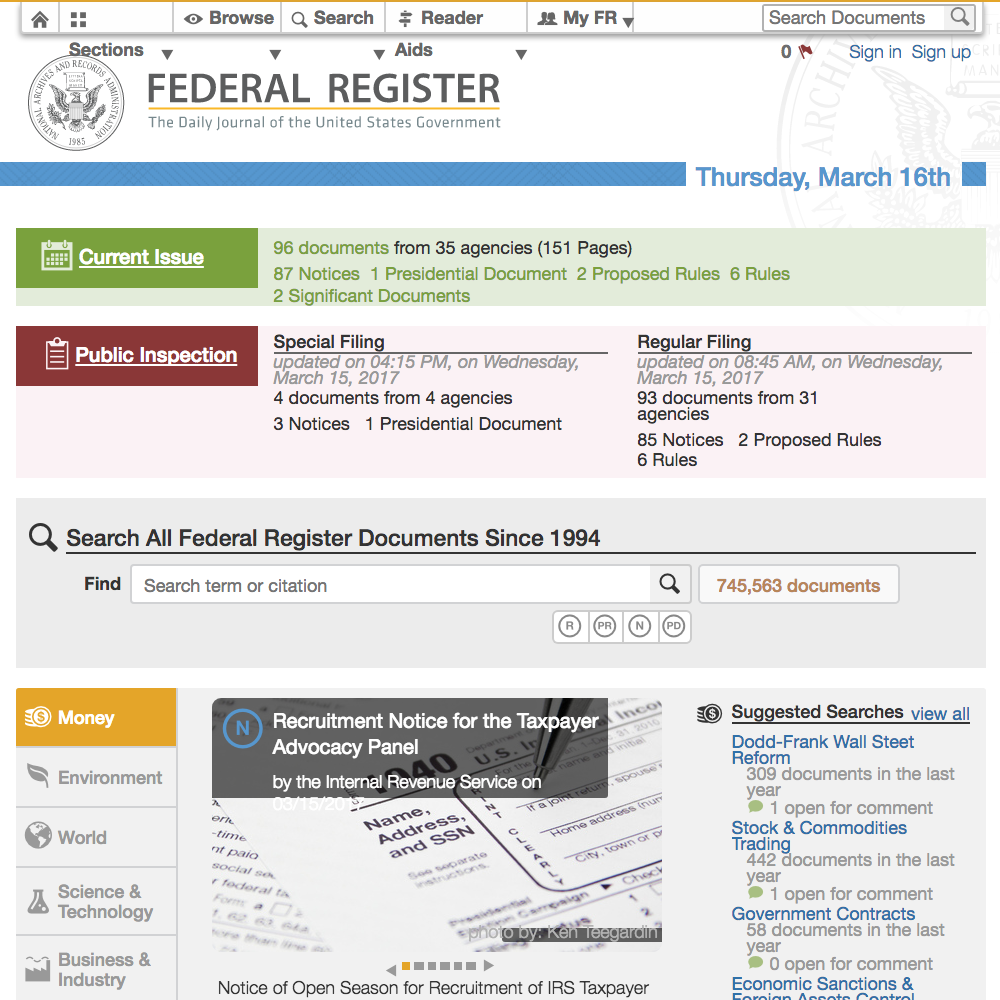 Three weeks ago, a faculty workshop caught our eye. Professor Wendy Wagner of the University of Texas School of Law visited Cornell Law School, bringing with her 70-degree weather and a working draft of her article, "Dynamic Rulemaking".
The article was the result of a collaborative empirical study of the rulemaking process in three federal agencies: the Federal Communications Commission, the Occupational Health and Safety Administration, and the Environmental Protection Agency. It traced the lineage of a set of regulations to find revisions to rules and found that 73% of the rules they traced were revised at least once after promulgation. Many of the revisions did not undergo the standard notice-and-comment process.
The workshop also surfaced some questions for us about how our work is consumed by researchers. Alongside our enhanced copy of the eCFR we publish information about rulemaking activity. This semester, our M.Eng. team is working on a project which includes software to help compare regulatory language (we'll be saying more about that project in future newsletters). We hope that as the new offerings become available, academics will be able to take advantage of the data we're enriching.