Meet the LII's New Student Leaders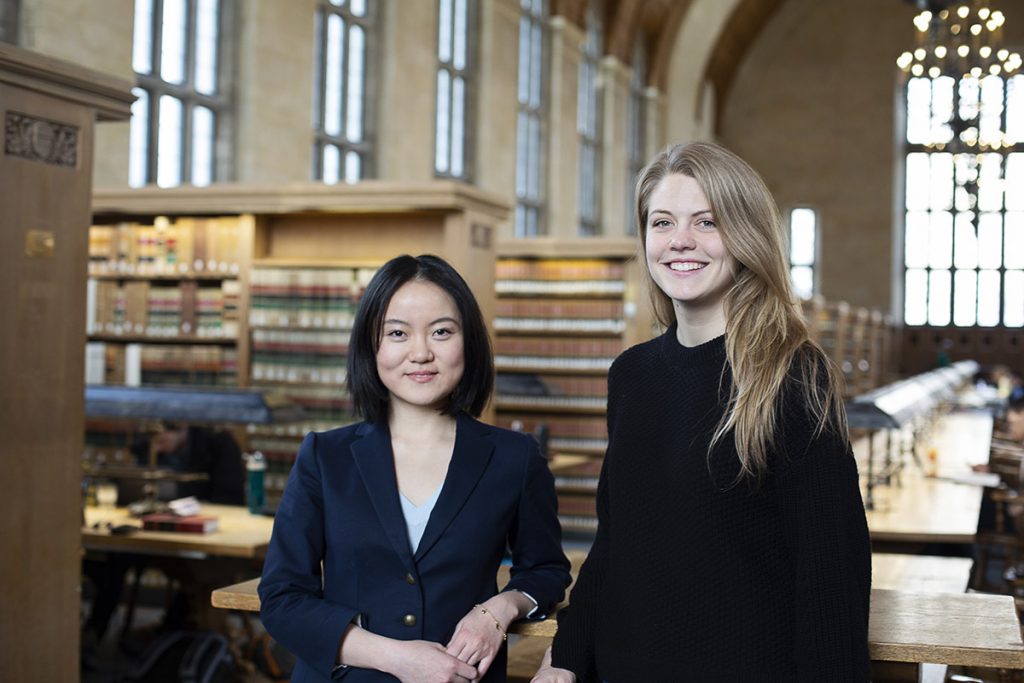 This fall will mark the fifteenth year we've published LII Bulletin Previews–student analysis of the cases to be argued before the United States Supreme Court. (From 1996 – 2004, students previewed cases to be argued before New York State's highest court–the Court of Appeals.)

Even though the work of this year's Bulletin Preview staff won't be complete until the Supreme Court finishes hearing arguments for this term in April, we are already planning for next year. The first step was choosing leadership from among this year's class of associates. We are pleased to announce that Kathryn Adamson will be the Editor-in-Chief for 2019-2020 term of the LII Bulletin. Her Executive Editor will be Angela Zhu.

Kathryn Adamson graduated magna cum laude from the University of San Diego, where she studied International Relations and Spanish. At Cornell Law, in addition to working on the Bulletin Preview staff, Kathryn is an associate on the Cornell Law Review and an Honors Fellow for the first-year Lawyering skills program. She has also participated in both mock trial and moot court while at Cornell. Her past legal internship experience includes time at the United State's Attorney's Office for the Southern District of California and the California Court of Appeal.

Angela Zhu studied Financial Engineering with a minor in Applied Math and Economics at Columbia University's Fu Foundation School of Engineering and Applied Science. Like Kathryn, Angela donates her time to the Cornell Law Review. She is also the IT Director for the Cornell Law Students Association and is the President of the Cornell Association of Law and Economics.

I have really enjoyed serving as an associate on the LII Supreme Court Bulletin for the past months. I not only learned about areas of law that I would not encounter in classrooms, but I also formed friendships with other members. As an Executive Editor, there are a lot more responsibilities but I am excited about welcoming new members to the Bulletin and look forward to another great year of previews.

Angela Zhu
Kathryn and Angela will be joined by Isaac Syed as the Bulletin's Outreach Coordinator, as well as ten of their classmates who will take the title "Managing Editor" and do the critical work of editing the Previews to be produced by next year's associates. Kathryn, Angela, Isaac, and the ME's will choose those associates in the coming weeks through a competitive application process. All of our new leaders are excited about the greater responsibilities of their new positions and are particularly looking forward to welcoming new associates in the fall.

Click here to access our Supreme Court Bulletin Previews, and find our students on Twitter and Facebook, too.