The Anatomy of a Traffic Spike (Hurricane Edition)
One part of this job that never gets old is seeing traffic pop up in unexpected places: a seldom-accessed section of the US Code, an obscure regulation buried deep in the CFR, or an arcane Supreme Court case that's somehow made its way into the public consciousness. And we learn a lot about how people interact with the law when current events drive people to our website. Most importantly, these moments make us feel good that we are contributing to the public discourse by making primary source materials easily available to the public, so that debate is informed by what the law actually says and not by what some pundit or Twitter troll claims it says. We watched a textbook example unfold just last week, and we thought it might be fun and informative to share the story with you in a series of images.
It all seems to have started on Twitter:
18 USC §2074 quickly became the most viewed page on our website: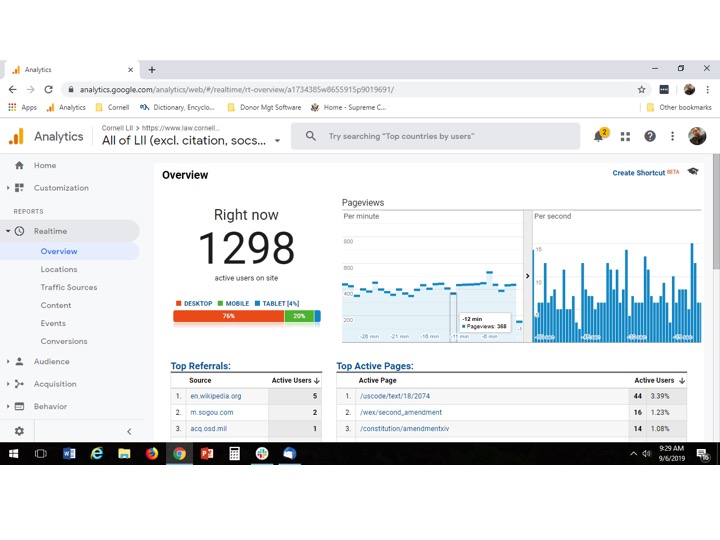 It's always interesting to see where the traffic is coming from. Here are the top 20 sources of traffic into 18 USC §2074 last week (t.co is Twitter):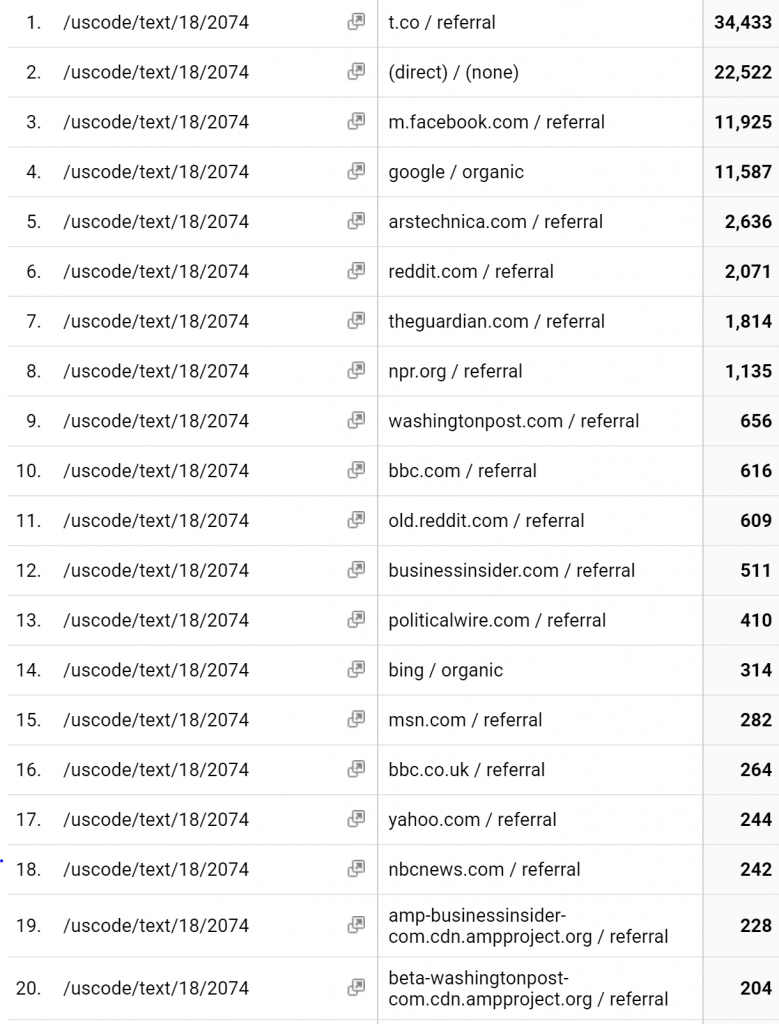 We even made Stephen Colbert's "Late Show" monologue! (3:20)
By the end of the weekend, the excitement had mostly abated and traffic to 18 USC §2074 had slowed to a mere trickle compared to its peak a few days earlier: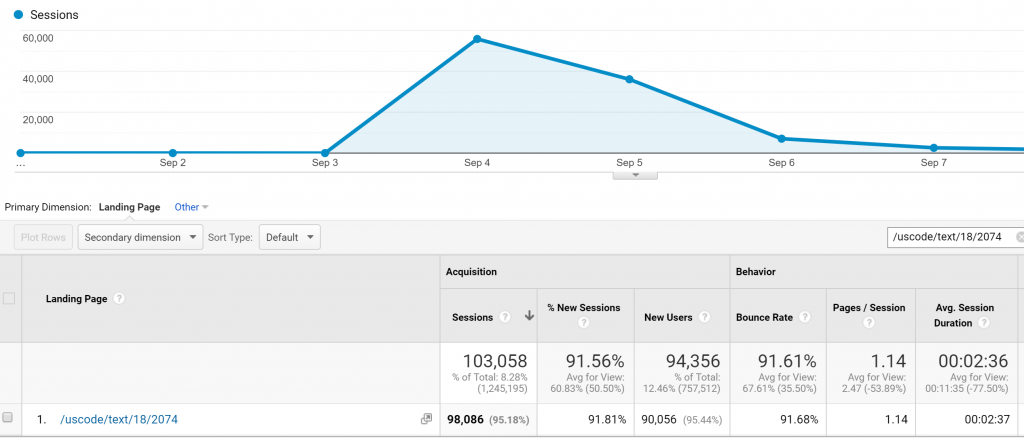 Which brings us back to where we started. By freeing the law from behind commercial paywalls and ponderous government websites, we help people find the answers they need to run their businesses, solve their problems, understand the world around them, do their jobs, or sometimes just to argue on Twitter. Thank you for your continuing interest in, and support of, that mission.