Fresh Lemonade at LII!
At this point last year, we had no idea what was going to happen. No one did. But we knew our donors had treated us generously (thanks again!), and we were on pace to record a surplus when our fiscal year wrapped up at the end of June. We also knew that the dual threat of economic uncertainty and remote work meant that many law students were seeing their summer job plans shrink dramatically or disappear altogether. We decided to offer summer employment to any Cornell student who approached us, and to advertise that offer aggressively within the (virtual) halls of Cornell Law School. This would be a classic "win-win" scenario, where more students would find meaningful, law-related summer employment, while we (and you!) would get more new original content than we are usually capable of producing. It seemed like a classic opportunity to, as the old saying goes, take the lemons we'd been handed and make some lemonade.
We began feverishly planning an ambitious student project to make use of the extra labor. We wanted to refurbish as many of the short definitions in our Wex legal reference as possible.
It all (somehow) came together, and since this time last year we have seen dozens of students on the Wex Definition Team research and draft more than 1,000 improved Wex definitions.
As the dust settled on a busy summer and the stream of new and improved Wex entries slowed to a trickle as classes started in September, we were tired and proud. We also had a couple of new problems. First, we'd seen the results that vigorous student employment could yield, and we were hungry for more. Second, all that time we'd just spent in Wex identifying definitions to be improved upon and publishing those improvements left us keenly aware of the untapped potential of that collection.
So did what any small team of professionals would do when faced with such a challenge: we asked for help! We were able to raise sufficient funds to hire our first ever Original Content Collections Manager. Just a few weeks ago, we were able to welcome Nichole McCarthy to our team!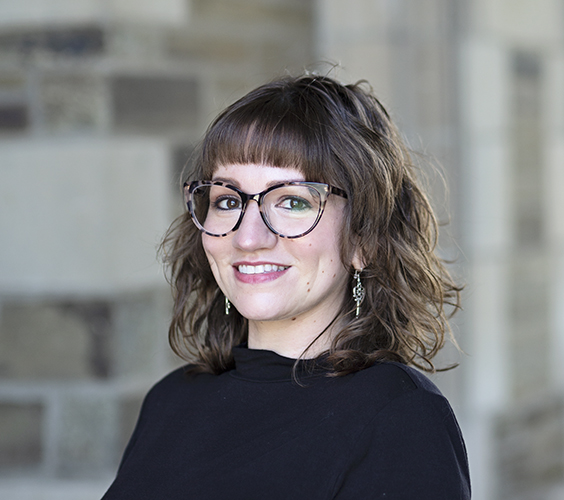 Nichole views access to information as a form of advocacy when it prepares individuals and groups to make informed decisions. She has demonstrated her passion for information services through more than 7 years of human services advocacy experience – serving both non-profit agencies and the State of New York. Trained as a librarian, she has worked in public, academic, and specialized libraries and previously supported the Law Library of Congress as a Metadata Intern. She has also worked as a librarian at a law firm and as a volunteer archivist for KRIA: The Icelandic Constitution Archives, where she archived over 1,000 webpages. In addition to her M.S. in Library and Information Science, Nichole has a B.A. in Women's Studies and a M.S. in Criminal Justice Administration.
Nichole's first task is to train and manage the sizable cohort of students who will make up the Wex Definitions Team this summer.
Longer term, Nichole is tasked with a pair of huge challenges:
To design and implement a better system of organization within Wex to help readers get to additional primary and secondary resources on our website and beyond that relate to the article they are viewing; and
To create new kinds of original content, as well as a viable structure for recruiting, training, and managing larger networks of pre-law undergraduates, law students, and volunteer experts from around the country (around the globe?) to populate and maintain those collections
Nichole's arrival and mission is just one of the brands of lemonade we are making out of the big bushel of lemons that the pandemic has handed us. We'll keep you posted as we refine our recipe!