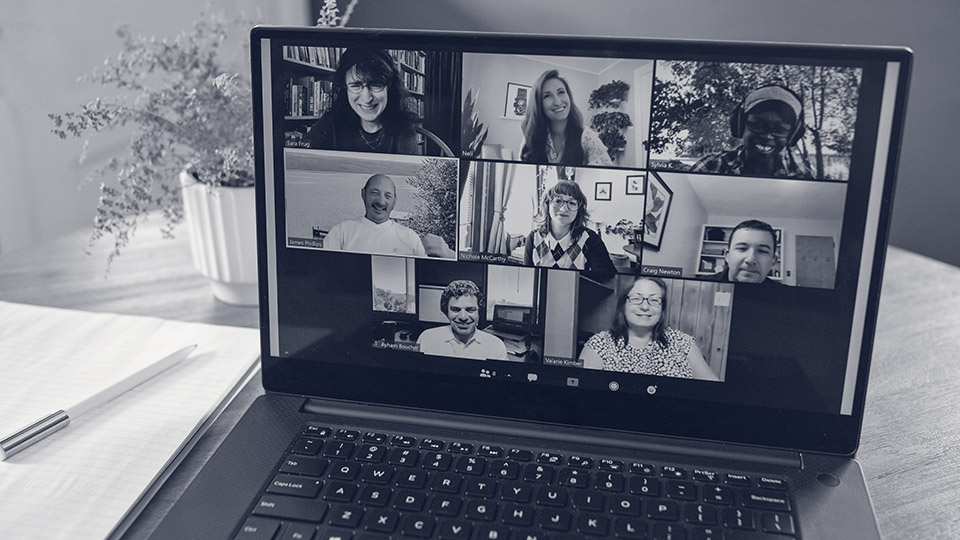 FY21 Annual Report for Friends and Supporters
Like the university that we call home, our fiscal year runs from July 1 to June 30. While Cornell's Fiscal 21 proved to be every bit as trying as we all thought they would be, we are pleased to report that the Legal Information Institute is stronger than ever. Though our small staff continues to work remotely, we made substantial progress on new initiatives while simultaneously meeting the demands of a global audience that has never been larger.
Impacts
Six months ago, the Cornell Chronicle wrote a lovely article about the LII and our website: https://news.cornell.edu/stories/2021/01/institute-breaks-record-2020-making-laws-easy-access. The article highlights how events such as the storming of the US Capitol, civil unrest after the killing of George Floyd, and COVID-19 drove LII's extraordinary website traffic in 2020. Those events and more translated to record traffic on law.cornell.edu in Fiscal 21. More than 40 million unique visitors came to the website over the last 12 months. They engaged in more than 68 million sessions and viewed more than 168 million pages of content–breaking the records we set in Fiscal 2020.
From links in blog posts authored by the National Constitution Center, the American Bar Association, FactCheck.org and many others, to more than 15,000 readers who arrived from the website of CalFresh, California's Supplemental Nutrition Assistance Program, law.cornell.edu continued to be a go-to source for unbiased legal information. Educators at every level also continued to refer students to LII this year, via general information resources, library guides, and learning management systems. We were thrilled to be a part of the nationwide shift to online learning during the pandemic, with increased referrals from Canvas, Google Classroom, and K12 domains across the country.
Beyond the United States, LII served more than 6.9 million readers across the world in 242 countries and territories. Although the composition of the top countries by traffic is remarkably stable year over year, the rankings shifted a bit: this year, the Philippines and China more than doubled their traffic, rising to #3 (behind India) and #6 (behind Canada and the UK), respectively. Pakistan rocketed up to snag spot #14, and for the first time, we registered 3 users purporting to originate from North Korea.
Even as events from the news drive particular traffic spikes that can last from a few minutes to a few days, most of our users (representing a supermajority of our traffic) use our website in a professional capacity to do their work. Every year we hear not only from lawyers, librarians, bankers, and accountants, but also from droves of loyal users across the entire spectrum of business, government, and education. Even in a "quiet" month when major law and politics stories are absent from the daily headlines, somewhere between 2 and 3 million people use the service we provide as an alternative to expensive online databases.
"I find the Legal Information Institute's explanations invaluable in my work as a reporter having to cover numerous legal issues. "
Rachel H.
State Regulations
Our biggest accomplishment during Fiscal '21 was, without a doubt, the creation of a new online collection of the regulations of all 50 states. To create the collection, LII teamed with Public.Resource.Org, Fastcase, and Justia, Inc. to form the Code Improvement Commission. We then obtained the raw texts of the regulations from all 50 states, and our team of technologists set about creating and honing the tools needed to process, standardize, enrich, and publish those large and disparate corpora in a user-friendly and accessible format. This collection reflects an initial and ambitious first step to move "down the jurisdictional stack" away from the collections of federal law that have always been LII's domain.
But simply publishing the regulations is not the end goal of the five-year project on which the Commission has embarked. Before the Commission disbands in 2025, LII plans to add more features to its collection to improve the findability and readability of state regulations, as well as to connect them to both other relevant governance and also information about the activities and objects being regulated. We will also allow bulk access to the formatted data for others to ingest, study, and improve.
Executive Orders
As website traffic died down after the presidential election and its aftermath and the inauguration approached, news outlets began to cover the anticipated flurry of executive orders. Because the publication process for new executive orders involves a delay of a few days before the formal publication in the Federal Register, we monitored the White House's website for new orders; formatted, hyperlinked, and retrofitted them for web-accessibility-compliance; and published them when they were announced, making each new executive order far easier to locate, read, and contextualize for our readers.
"I am a public health attorney. I love how easy it is to find and use federal statutes on your site and move from Section to Part to Subchapter to Title so that I can understand a section in context. There are many good resources for other laws – but yours is the only one that I use for federal statutes. Thanks!"
Denise C.
LII staff members continued to serve as a resource to the free access to law movement and legal technology projects. We continued to collaborate with a number of groups in government, non-profits, and industry, including the Federal Depository Library Program, AfricanLII, an e-regulations project for the Centers for Medicare and Medicaid studies, as well as serving as a formal advisor to the National Science Foundation-funded project FAI: Using AI to Increase Fairness by Improving Access to Justice. We also maintained representation on the editorial boards of two journals: the Journal of Open Access to Law, and Law in Context, which "publishes socio-legal articles that explore the social, historical, economic, political, and technological aspects of the operation of law".
We've expanded our use of law students to explain the law to the public.
LII employed 109 students and recent graduates in Fiscal '21 to revise and create new content for Wex and the Supreme Court Bulletin Previews. We also took a quantum leap forward in our ability to employ even more in Fiscal '22 and beyond. In April, we added Nichole McCarthy to our staff as our first ever Original Content Collections Manager. In addition to managing our current cohort of student workers, Nichole is tasked with a pair of huge challenges:
To design and implement a better system of organization within Wex to help readers get to additional primary and secondary resources on our website and beyond that relate to the article they are viewing; and
To create new kinds of original content, as well as a viable structure for recruiting, training, and managing larger networks of pre-law undergraduates, law students, and volunteer experts from around the country (around the globe?) to populate and maintain those collections.
We are excited for the increased capacity this gives us to recruit more student labor than ever before!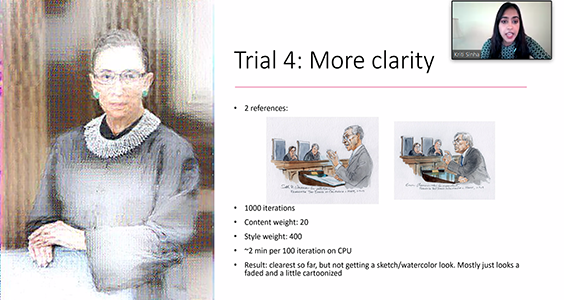 2. Masters of Engineering Students Continue to Imagine Future Possibilities.
Every year, LII hosts students from Cornell's engineering and information science programs. Two projects stand out from this year: an exploratory data analysis of state regulations and what we've been calling "the art project". Our new state regulations publication is the largest document corpus we've ever worked with. Because this is the first time we've had access to standardized data at the state level, we have a great deal to discover by applying all of the techniques we've honed over the years to discover topics, citation networks, definitions, named entities, and other characteristics of the corpus that help readers find, contextualize, and understand the regulations.
The "art project" was our most speculative project to date. We're curious about the potential for using artificial intelligence technologies to generate multimedia resources that could make legal information less intimidating to civics students and other non-law-trained audiences. A talented M.Eng. student with a strong interest in art took up the challenge of applying artistic styles to photographs and animating the resulting images using the latest lip-syncing models. We look forward to extending this work in the future.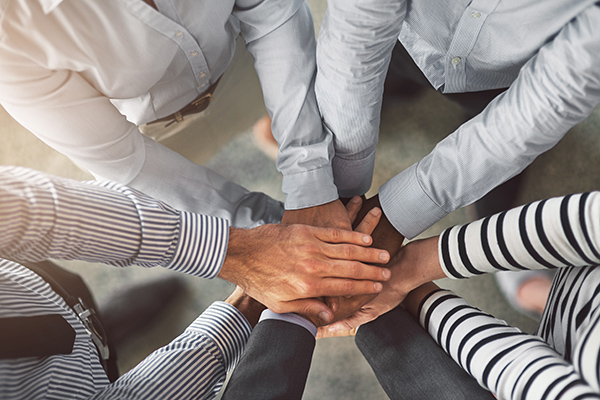 Though a part of Cornell Law School, LII is entirely self-funded. We not only "paid the bills" in Fiscal '21, we also added to our strategic reserve and completed fundraising for the Tom Bruce Legal Information Innovations Fellowship endowment. We look forward to bringing the first Fellow to campus in Fiscal '22. Of course, none of this would be possible without the support of friends like you. We want to be sure to finish off our retelling of this remarkable year on a note of gratitude: we would be irrelevant without real people using the information we publish to solve real problems, and we would be impossible without your generous financial support each year. Thank you!
"I am retired and volunteer for a NPO, but I could not live without this valuable resource. Thank you."
Vicki P.