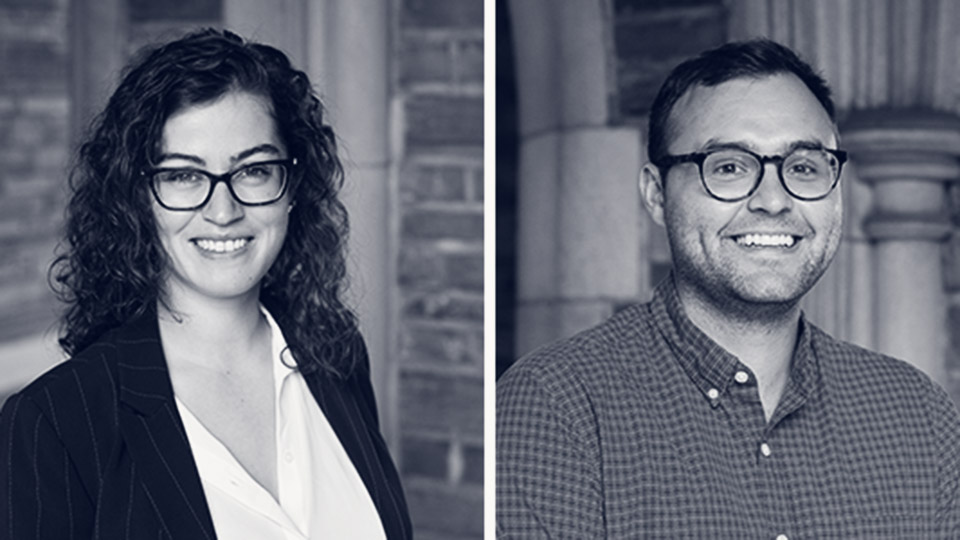 Student Spotlight: Bulletin Previews Back in Full Swing
October, as it always does, brought the start of a new term at the U.S. Supreme Court. And, as we always do, the LII welcomed a new team of students to our Supreme Court Bulletin Previews staff. Leading the crew this year are Rachel Skene and Stewart Rickert.
Rachel is the Editor-in-Chief. She graduated magna cum laude from the University of Puget Sound in 2017 with bachelor's degrees in both International Relations and Affairs and also French Literature. Rachel taught in France and Oregon before enrolling at Cornell Law School.
Stewart is the Executive Editor. He graduated magna cum laude from Wake Forest University in 2016 with a degree in Economics and Political Science. Stewart worked as an investment banking analyst before coming to Cornell Law School.
All 36 students who make up the Bulletin Previews staff (12 third-year and 24 second-year students) are eager to bring you comprehensive and viewpoint-neutral analysis of each case before it's argued. If you don't already subscribe to this free service, you can sign up here:
https://www.law.cornell.edu/supct/cert/subscribe
Meanwhile, in case you missed it, we wanted to feature our work on an interesting case the Court heard earlier this month. In United States v. Zubaydah, the Court will decide how much deference a trial court should give the federal government when the latter seeks to invoke the state secrets privilege when withholding evidence from discovery in civil litigation. You can find our Preview here: https://www.law.cornell.edu/supct/cert/20-827.