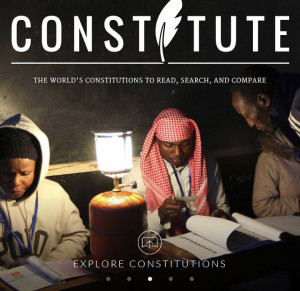 Two years ago my collaborators and I introduced a new resource for understanding constitutions. We call it Constitute. It's a web application that allows users to extract excerpts of constitutional text, by topic, for nearly every constitution in the world currently in force. One of our goals is to shed some of the drudgery associated with reading legal text. Unlike credit card contracts, Constitutions were meant for reading (and by non-lawyers). We have updated the site again, just in time for summer (See below). Curl up in your favorite retreat with Constitute this summer and tell us what you think.
Some background: Constitute is built primarily for those engaged in the challenge of drafting constitutions, which occurs more frequently than some think (4-5 constitutions are replaced each year and many more are revised in smaller ways). Drafters often want to view examples of text from a representative set of countries – mostly so that they can understand the multiple dimensions of a particular area of law. Of course, scholars and educators will also find many uses for the data. After all, the resource grew out of an effort to study constitutions, not write them.
How does Constitute differ from other constitutional repositories? The core advantage of Constitute is the ability to view constitutional excerpts by topic. These topics are derived from the conceptual inventory of constitutions that my collaborators and I have been developing and refining over the last ten years as part of the Comparative Constitutions Project (CCP). The intent of that project is to record the content of the world's constitutions in order to answer questions about the origins and effects of various constitutional provisions. In order to build that dataset (CCP), we invested quite a bit of time in (1) identifying when constitutions in each country had been enacted, revised, or replaced, (2) tracking down the texts associated with each of these changes, (3) digitizing and archiving the texts, (4) building the conceptual apparatus to extract information about their content, and finally, (5) reading and interpreting the texts. We leveraged all of this information in building Constitute.
We are committed to refining and elaborating Constitute. Our recent release includes some exciting developments, some of which I describe here.
Now in Arabic! Until now, Constitute's texts have been in English. However, we believe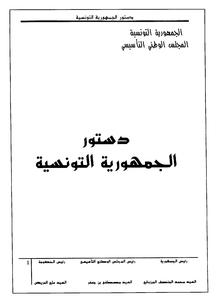 (with some evidence) that readers strongly prefer to read constitutions in their native language. Thus, with a nod to the constitutional activity borne of the Arab Spring, we have introduced a fully functioning Arabic version of the site, which includes a subset of Constitute's texts. Thanks here to our partners at International IDEA, who provided valuable intellectual and material resources.
Form and function. One distinction of Constitute is the clarity and beauty of its reading environment. Constitutional interpretation is hard enough as it is. Constitute's texts are presented in a clean typeset environment that facilitates and invites reading, not sleep and irritability. In the latest release, we introduce a new view of the data — a side-by-side comparison of two constitutions. While in our usual "list view," you can designate up to eight constitutions for inclusion in the comparison set, once in "compare view," you can choose any two from that set for side-by-side viewing. In compare view, you'll find our familiar search bar and topic menu in the left panel to drive and refine the comparison. By default, compare view displays full constitutions with search results highlighted and navigable (if there are multiple results). Alternatively, you can strip away the content and view selected excerpts in isolation by clicking the button at the right of the texts. It is an altogether new, and perhaps better, way to compare texts.
Sharing and analyzing. Many users will want to carve off slices of data for digestion elsewhere. In that sense, scholars and drafting committees alike will appreciate that the site was built by and for researchers. Exporting is painless. Once you pin the results, you can export to a .pdf file or to Google Docs to collaborate with your colleagues. You can also export pinned results to a tabulated .csv file, which will be convenient for those of you who want to manage and analyze the excerpts using your favorite data applications. Not only that, but our "pin search" and "pin comparison" functions allow analysts to carve large slices of data and deposit them in the Pinned page for scaled-up analysis.
Raw data downloads. For those of you who build web applications or are interested in harnessing the power of Linked Data, we have exposed our linked data as a set of downloads and as a SPARQL endpoint, for people and machines to consume. Just follow the Data link on "More Info" in the left panel of the site.
And then there is "deep linking," so that you can export your pinned results and share them as documents and datafiles. But you can also share excerpts, searches, comparisons, and full constitutions very easily in your direct communications. The most direct way is to copy the URL. All URLs on the site are now deep links, which means that anything you surface on the site is preserved in that URL forever (well, "forever" by internet standards). Suppose you are interested in those constitutions that provide for secession (Scotland and Catalunya have many thinking along those lines). Here are those results to share in your blog post, email, Wikipedia entry, or publication. By the way, do you know which constitutions mention the word "internet?" Chances are you'll be surprised.
So, please take Constitute with you to the beach this summer and tell us what you think. Any comments or suggestions to the site should be directed to our project address, constitute.project@gmail.com.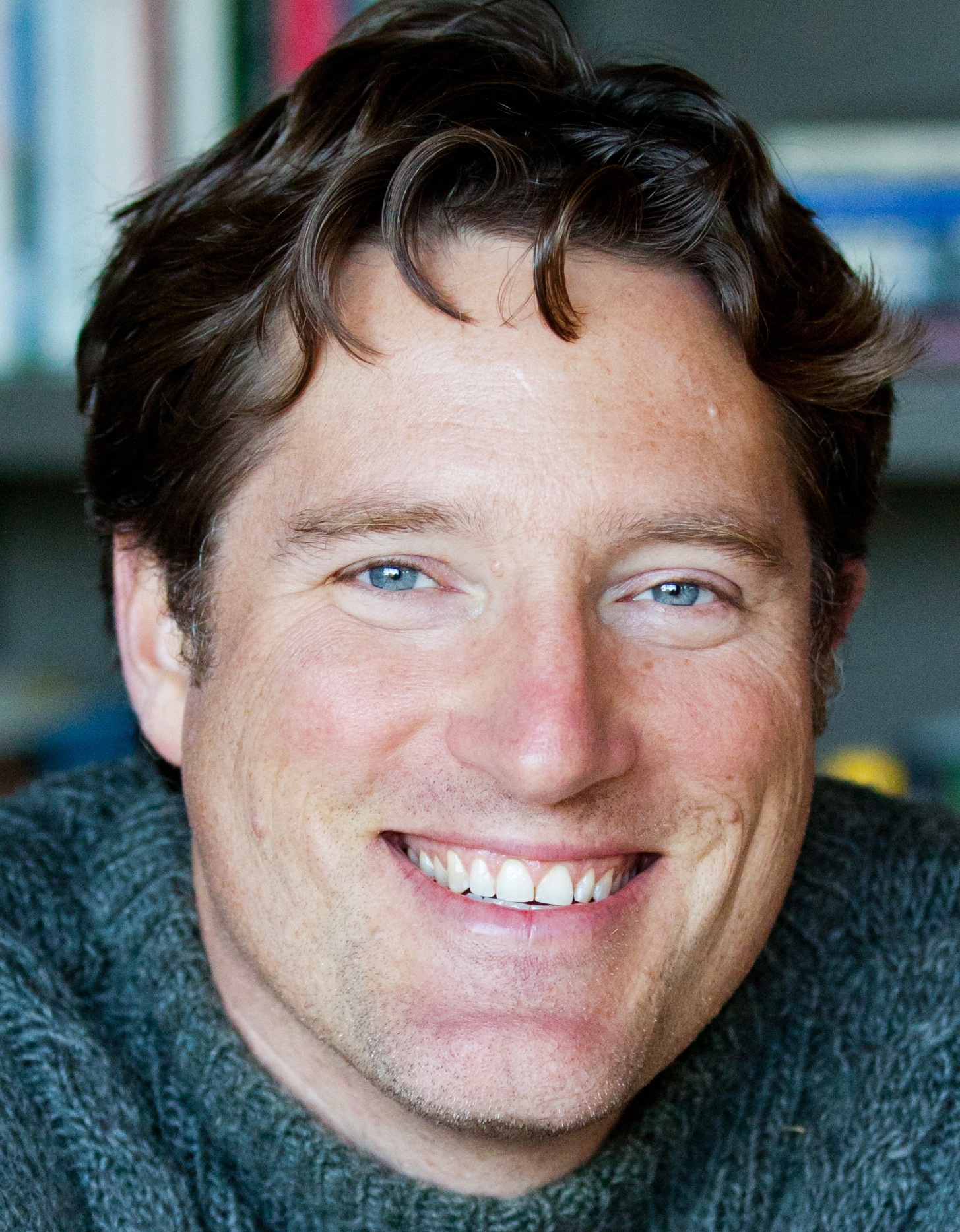 Zachary Elkins is Associate Professor at the University of Texas at Austin. His research interests include constitutional design, democracy, and Latin American politics. He co-directs the Comparative Constitutions Project.
VoxPopuLII is edited by Judith Pratt. Editors-in-Chief are Stephanie Davidson and Christine Kirchberger, to whom queries should be directed.