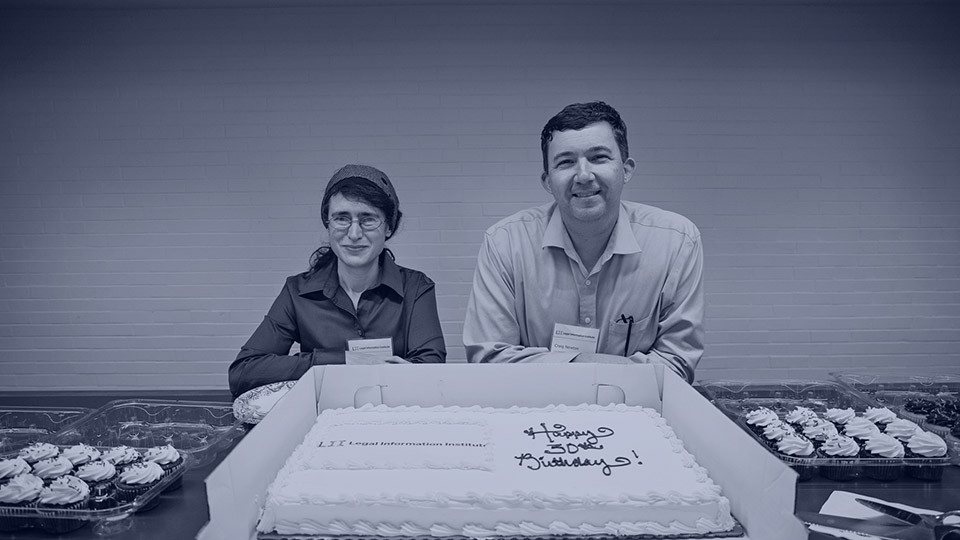 Pictures from Our 30th Birthday Party
On October 25th, we went ahead and threw ourselves and the students, staff, and faculty of the Cornell Law School a 30th birthday party.  In less than 45 minutes, we'd handed out close to a hundred (tiny) slices of a (giant) sheet cake as well as all 72 cupcakes we'd prepared for the occasion (and also all 144 cans of various flavored sparkling waters we bought "just in case" folks wanted something to drink, too). It was waaay more food than the school's event planner had recommended for a "typical" event, and it was gone.  Maybe we shouldn't have been surprised. After all, providing for free the good stuff that people value and breaking traffic records in the process is just what we do!  
Anyway, we hope you enjoy these photos from the event.