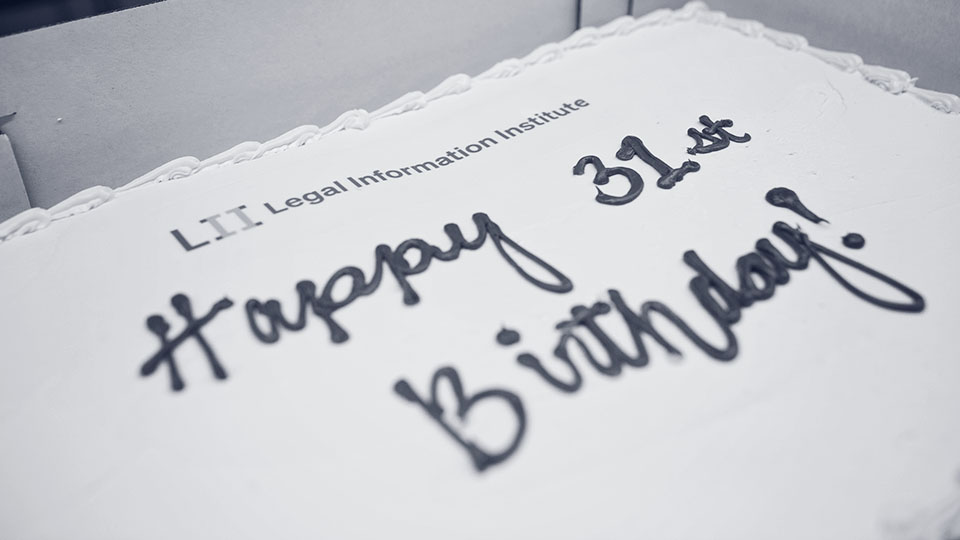 Another Year, Another Birthday Party
Last year, we had the not-quite-extraordinary idea to throw ourselves a birthday party at Cornell Law School. We had so much fun, and handed out so many treats to students, staff, and faculty, that we decided to do it again.
So, earlier this month we once again put out the clarion call of "free cake and cupcakes!" and once again the Cornell community showed up in droves. This year, we doubled our cupcake order and still had no leftovers. All-in-all, we distributed 144 cupcakes and as many roughly-cupcake-sized pieces we could manage from a full sheet of gluten-free birthday cake–all in under 45 minutes!

We hope you'll enjoy these photos and won't be confused if we add a new motto to the website: "Free legal information every day, and free birthday treats once a year!"